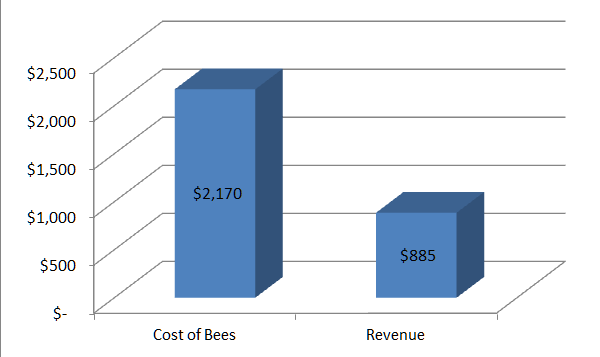 Are you looking to help us out?

In this past winter, we lost every single bee colony. It was a frightful winter, and many beekeepers suffered similarly. Weeks of unending cold, coupled with all the viruses and parasites that plague all our honeybees. It wiped me out.

To restart with new bee colonies, the cost is $2,170 for the bees alone. The good news is, no investment is needed for hives or supplies. As of April 24, we've managed to raise $885 from donations, gifts and farm revenues from hay sales.

If you'd like to help, now would be a really good time. A check to me personally, handed at the farmers market, or click on the button here, to make a donation. Thank you.

Bluffwood Creek Honey
This is it, the home of the best honey anywhere. Go here to find the story about Bluffwood Creek, the problems with honey, and the problems with the honeybees. The weekly recipe is here, too

Bluffwood Creek Ukrainian Easter Eggs
The beekeeper's wife creates these beautifully decorated eggs. And she teaches the craft too.

Indiana Beekeeping School
With class sizes topping out with around 90 students, this is the most comprehensive beginner's class offered in the state. Our 20th class will completed in June 2014.

Bee Beards
For several years, Bluffwood Creek owner Rob Green wore bee beards in honey bee demonstrations across the state of Indiana.